Silicones, Inc. combines state-of-the art two-component room temperature vulcanized (RTV-2) silicone rubber technology with a solid commitment to individualized service and product development.
Incorporated in 1974, our reputation is based on the ability to meet the diverse needs of customers including furniture manufacturers, defense and electrical contractors, medical suppliers and motion picture producers...just to name a few.  We emphasize quality in all aspects of production, from the selection of raw materials to the testing of finished products.
While Silicones, Inc. offers numerous standard condensation and addition cure compounds, our chemists will develop custom formulations to meet specific applications. Flexible production schedules allow us to expedite orders, custom or standard — by the gallon or the truckload. We ship 95% of standard formulations within two days of order receipt.
We offer:
Facilities/Location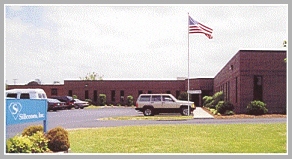 Silicones, Inc. is located in High Point, North Carolina.  Our proximity to major interstate highways and national shipping company terminals assures you of timely product deliveries.
Our facility has approximately 57,000 square feet of manufacturing and warehouse space, 10,000 square feet of Quality Control and Research & Development Laboratory space, and 5,000 square feet of administrative offices, totaling 72,000 square feet.
Since its inception, Silicones, Inc. has continuously invested in equipment to expand its capabilities. We maintain significant inventory of raw materials allowing us to quickly respond to orders of standard and custom formulated products. Our testing procedures ensure that the product we provide will perform in your application.
Map to our location